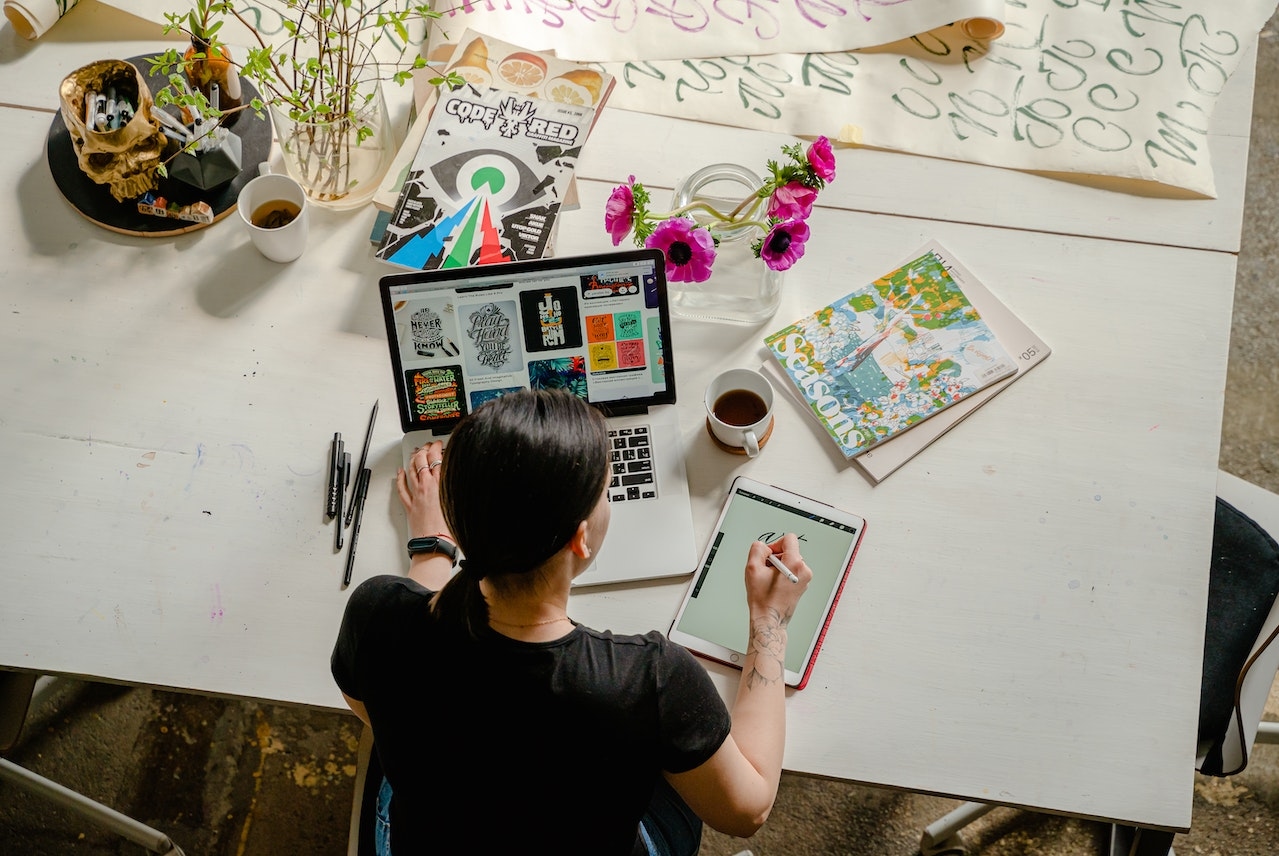 Precision Vector Artwork Services
Transform your graphics into flawless, scalable vector art. Our expert designers ensure every detail is crisp and sharp. Get ready to elevate your brand visuals!
Who We Are?
Patterns

is Elevating Excellence as a Leading Force in the Business Process Outsourcing Industry.

At the heart of our mission lies an unwavering commitment to excellence. With years of experience as our foundation, we deliver unmatched value to our clients. Quality is our signature, and we gauge our success through rigorous measures: quality, cost-effectiveness, on-time delivery, and innovation. Our secret weapon is our embrace of cutting-edge technology, enabling us to lead in a rapidly evolving landscape. Combined with our forward-thinking approach and unyielding dedication, it propels us towards triumph.

We see challenges as opportunities and every endeavor as a stepping stone towards realizing our mission and surpassing expectations. Our services encompass Graphic Design, Vector Artistry, Digital Image Enhancement, Data Processing, Virtual Assistance, Website Development, Staffing & Recruitment, and more. We are your comprehensive outsourcing partner, catering to a wide range of industries, both small and large.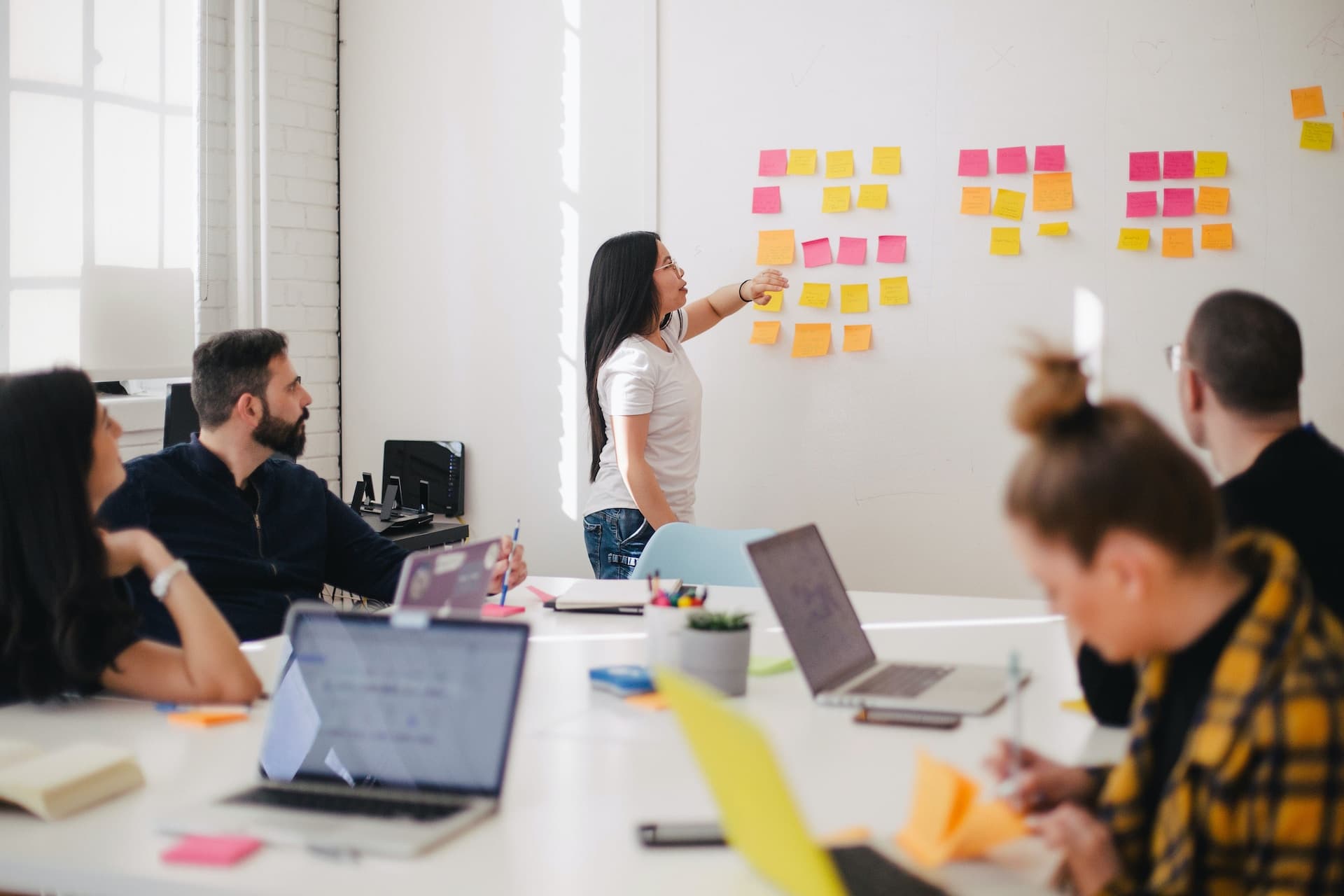 Membership
Our
Certifications

& Industry Affiliations

we take pride in our commitment to excellence, which is reflected in our certifications and industry affiliations. We are a proud member of PPAI (Promotional Products Association International), demonstrating our dedication to delivering high-quality promotional products and services. Additionally, our affiliation with ASPA (American Sign and Printing Association) and ISA (International Sign Association) showcases our expertise in the sign industry, where we uphold the highest standards of quality and innovation.
Promotional Products Association International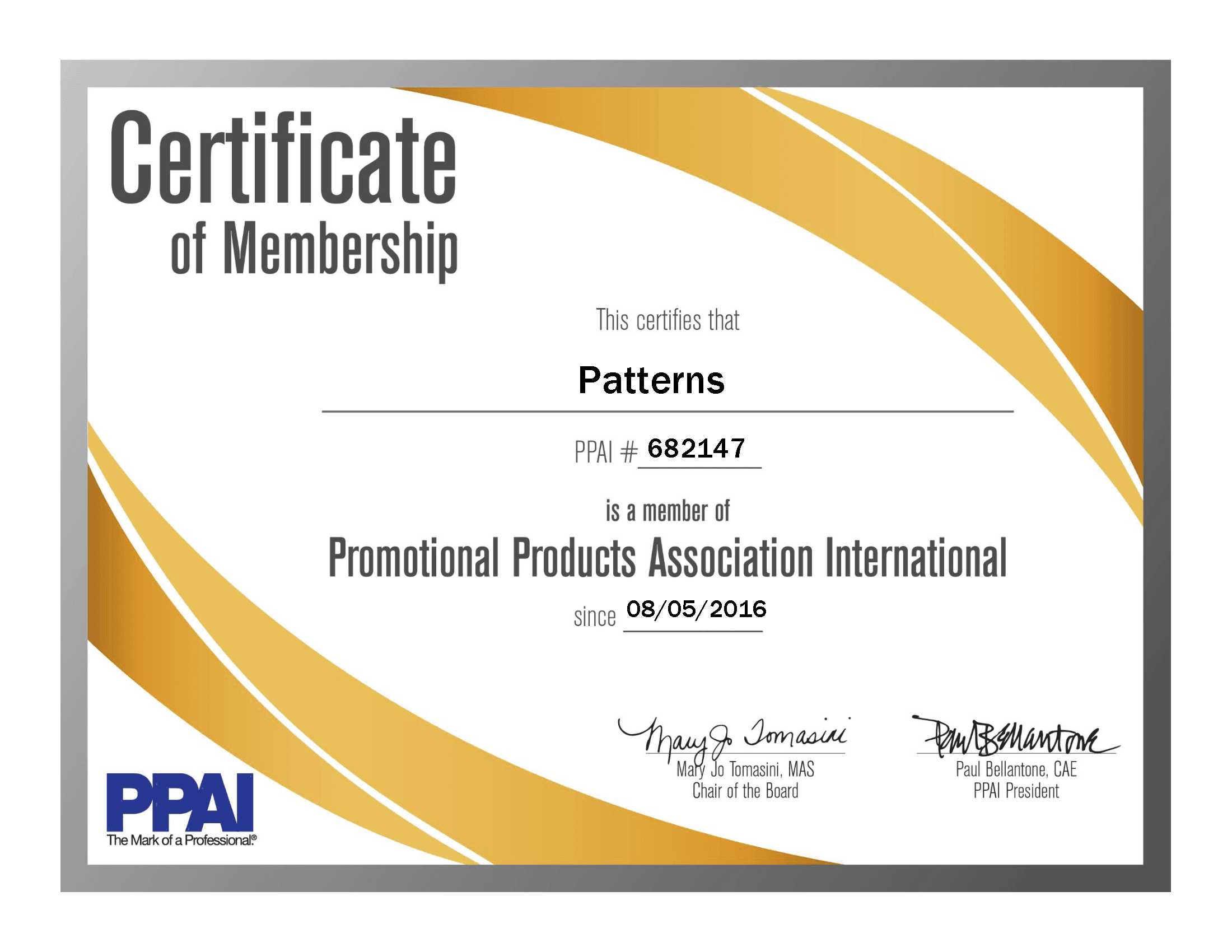 American Sign Printing Association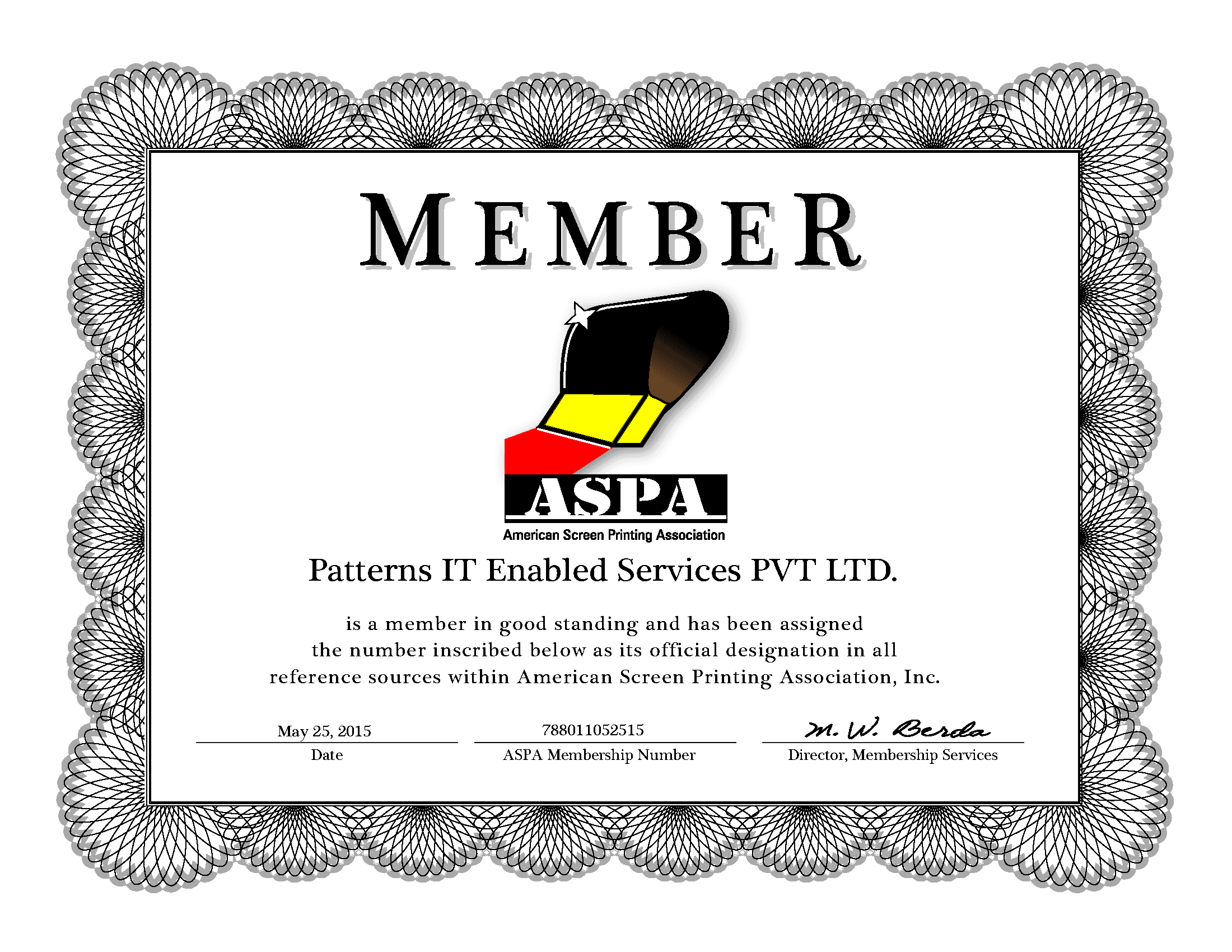 International Sign Association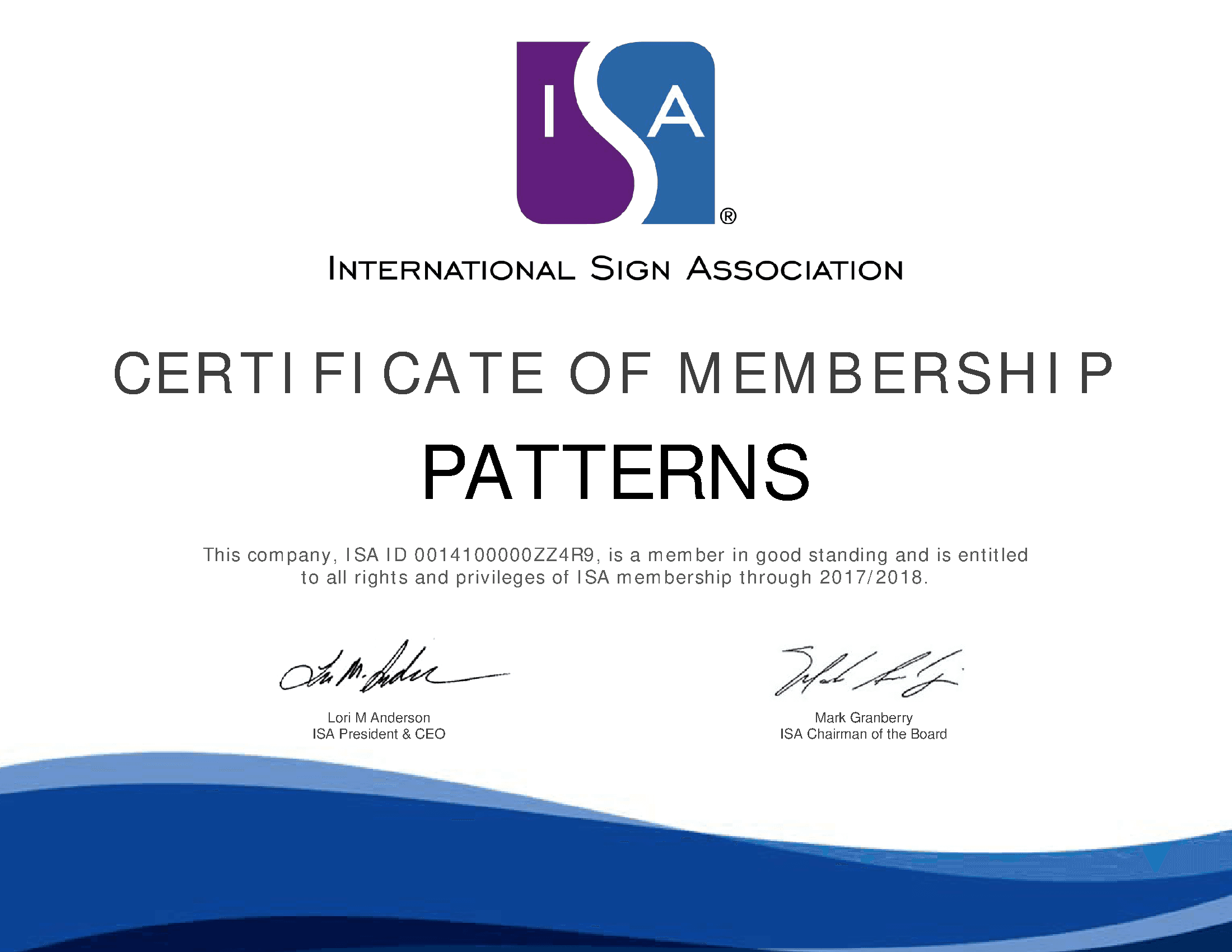 These certifications and affiliations underline our commitment to delivering top-notch solutions in the promotional products and sign industry.
Make an Order
Let's Get Started

on Your Next Project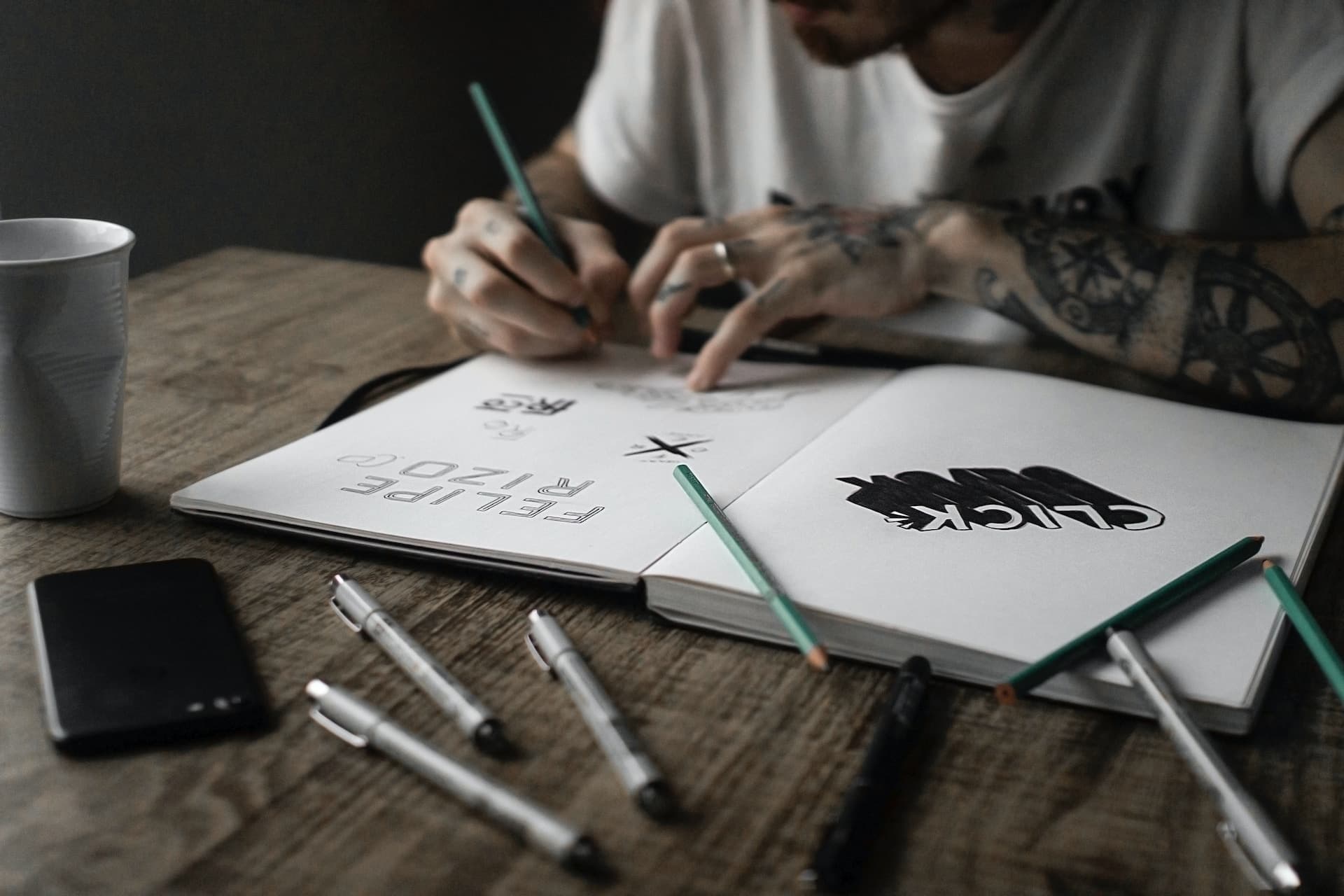 At Patterns, we're your dedicated partners in turning your creative ideas into reality. we've got the expertise and passion to bring your vision to life. Our team of skilled professionals is committed to delivering innovative solutions tailored to your unique needs, ensuring your project's success from inception to completion. Let's embark on this exciting journey together, where your project's potential knows no bounds. Contact us today, and let's get started on crafting a remarkable future for your business!